Red Bull KTM Tech3's Marco Bezzecchi and Philipp Öttl gave their best today in the last race of the 2019 Moto2 World Championship season, which is also the last one for Red Bull KTM Tech3 in the intermediate class, before starting a brand-new adventure in the Moto3 category.
Bezzecchi concluded the ultimate race of the year in P20, followed by Öttl in P26, after the race was cut short to 16 laps at a cloudy the Circuit Ricardo Tormo today.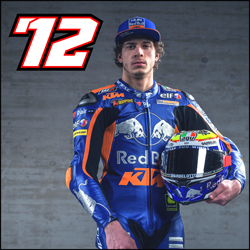 Position: 20th
Championship: 23rd
Points: 17
---
"It was not bad, but I wanted more. I was struggling with the bike, but also had some physical issues. Especially during the last three laps, I was quite sick again, so I couldn't force it too much and I lost a lot. But even before, I think I was not riding smooth enough. Anyway, I gathered some experience. This year was very difficult, but I learned a lot in hard times and for sure it will be all helpful for the future. So, I want to thank all my team, Ben, Julien, Matt, Chiffo and Enzo. They will be always in my heart, like all the Tech3 family."
Position: 26th
Championship: 33rd
Points: -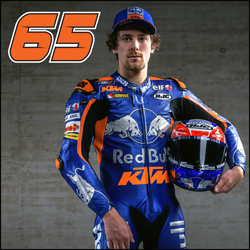 ---
"I think this weekend, we stepped up a little bit, although the result is not showing it. We made some improvements, the lap times were significantly better and I had a fairly consistent pace all over the weekend. I hope I can bring this kind of work into my future in the Supersport World Championship. I think, if I can progress like this, it's not looking too bad. It was a really interesting year for me and I learned quite a lot, also for the future. A huge thank you to all my team for this great work throughout this season!"
---
"The last race of the 2019 Championship for the Red Bull KTM Tech3 Moto2 team. For sure, we would have liked to have our two riders in the points, but this was a tough season. I think Marco really learned a lot this year. He arrived as a top Moto3 rider and I think we give him to VR46 as a proper, strong Moto2 rider. It was not easy for him, but I think through tough times you learn a lot and I'm pretty sure he is ready for a strong season next year. So at least we should be proud of that achievement. It was a pleasure to be next to him the whole year, he is full of fun and enjoying life. On Philipp's side it was also interesting to have him as a rookie coming from Moto3, trying to teach him and work with him to understand how to ride and master a more powerful and heavy bike than he was using before and I think even though the results were never outstanding, the fact that he has been riding steady and showed improvement helped him to find a good job for next year, so we should be proud of what we have done with our two rookies. I'm wishing the best for both of them for the future! Now we have to remember that it's not going to be a Moto2 team anymore, but a Moto3 team. So, welcome Ayumu Sasaki, welcome Deniz Öncü and in a few days we will be in Jerez testing the Moto3, which is a brand-new adventure for us, so 2019 is done, viva 2020!"