In scorching conditions, Red Bull KTM Tech3's Philipp Öttl started the penultimate round of the 2019 Moto2 World Championship season at the Sepang International Circuit at the back end of the field. The German intermediate class newcomer managed to ride the 18 demanding and hot laps to eventually see the chequered flag in 21st position.
On the other side of the Red Bull KTM Tech3 garage, Marco Bezzecchi showed a strong start and made up five positions on the first lap already. Step by step he lowered his pace and caught up towards the top 10 positions. Unfortunately, the Moto2 rookie lost the front in lap 13, which ended his chase for a great result early.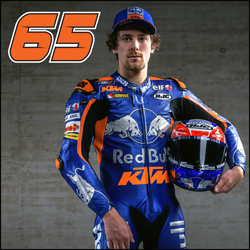 Position: 21st
Championship: 33rd
Points: -
---
"It was a tough weekend overall. I was pushing every session, we reduced the gap to the front from 3.8 seconds to 2.1 seconds. The race itself was very demanding for the body, but I still feel like I've learned something important for the future. Right now, I'm quite happy to go home, have one week of rest and come back stronger in Valencia."
Position: DNF
Championship: 22nd
Points: 17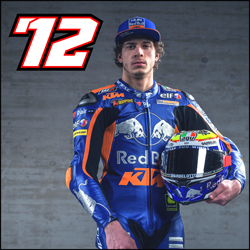 ---
"Today I was quite fast, but from the seventh lap onwards I started to struggle a lot as the front grip dropped hugely. I was still able to manage, but then I had another big drop and I couldn't safe it anymore. I just tried to ride to finish the race, but it was not possible. I tried to break soft in corner two, but as soon as I went in the front closed and I crashed. I'm sorry, because in these oversea races we were always fast. Even if we had some issues, we were able to be quick, but unfortunately, we didn't get the results for our hard work, but it's all experience for me for the future."
---
"This was the last race of the three back to back rounds and we go home without points. It's always a bit difficult to swallow, but we can say that Marco was fast in japan, but had to stop because of sickness. He was in contention for a great result in Australia, but was taken down by another contender and here he was fighting for a top 10 finish and couldn't avoid a small crash. The negative thing is, that we didn't see the flag of these three races, but the positive thing is, that Marco was very competitive in all these three rounds. It's clearly a very different Marco than the one we had at the start of the season, he has matured and he is now a really fast Moto2 rider. We did our mission and are almost ready to give him back to the VR46 team, who I believe will have a strong rider for 2020. That's racing. It was still a good race. I'm not happy not to finish, but I'm happy to see the rhythm and the pace of Marco and how he's been riding all weekend long. Philipp, I would say, it's a bit of the same old story almost every week. He brings the bike back to the garage, but the gap is big and it's not shrinking too much. I just hope, what he is doing right now is going to help him for the future, but we are very far to score points. So, thank you for the hard work of the two riders and all the team and let's hope we will have a good final in Valencia."