After overcoming a technical issue this morning, which prevented him from riding in FP3 at the Sepang International Circuit, Red Bull KTM Tech3's Marco Bezzecchi tried to pull out the best in the short Q1 session today and missed out on a top 4 spot by just 0.206 seconds to conclude the ultra-competitive Qualifying in seventh position.
Meanwhile, Philipp Öttl managed to improve his feeling in the third Free Practice and did his personal fastest lap of the weekend in the last minutes of Qualifying one to finish the short and hot session ahead of the Malaysia Grand Prix tomorrow in P15. For the 18th round of the 2019 season the red lights will turn off at 13.20 local time (6.20 CET) on Sunday.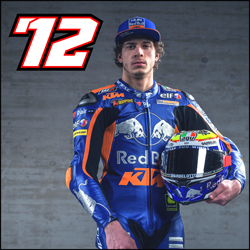 Position: 21st
Time: 2:06.267
Laps: 7
---
"Today was a very difficult day for me, to be honest. We lost the entire session this morning for another reason from outside, we couldn't influence. Therefore, I didn't have the bike to my favor in Qualifying and I didn't have the possibility to stop and make some change, so I had to ride it like it was. In the end, we were quite far from where we intended to be, which is a pity."
Position: 29th
Time: 2:07.756
Laps: 7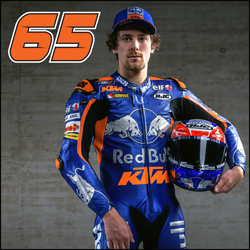 ---
"This morning I was very disappointed with the performance, as my feeling was quite ok, but my position definitely didn't reflect that. In the afternoon, my sensations improved a little bit more. Position wise it was still not ideal, but I have the impression, that my feeling on this track is becoming better and better. We went faster in every session since this morning. Tomorrow we need to get the best put of it and see where we can still improve in Warm Up. After I was very pessimistic this morning, I'm a bit more optimistic now. The distance to the front runners is still not good and I think we have the potential to be better. Either way, we changed the bike a bit today and now we need to continue working from here."