Red Bull KTM Tech3's Marco Bezzecchi initiates the penultimate round of the 2019 season with the ninth fastest time in Free Practice one, before he concluded Friday 0.011 seconds behind the provisional Q2 entries.
On the other side of the Red Bull KTM Tech3 garage, Philipp Öttl struggled to find a strong rhythm and was stopped early by an electrical issue this morning. The German Moto2 rookie aims to improve on his lap time tomorrow at 9.55 local time (2.55 CET) for FP3 at the Sepang International Circuit.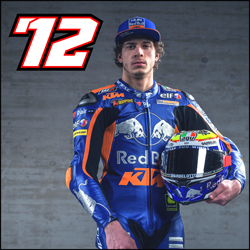 Position: 15th
Time: 2:07.075
Laps: 29
---
"This morning I felt not bad and this afternoon with used tyres I was feeling well too, but as soon as we put in a new tyre I had a lot more chattering and wasn't in control too well. So, we need to find a way to improve some tenths, because 1.1 seconds from the top is too far. It's still our first day here, so we have time left to work and I'm quite sure that we'll find a solution for tomorrow."
Position: 30th
Time: 2:09.285
Laps: 27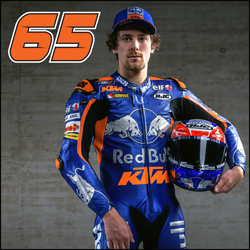 ---
"This morning we had some issues with the bike, so we couldn't do a second run on the soft front tyre, therefore we were forced to try it this afternoon. For some reason, I struggled with the bike and with myself. We couldn't manage to do one fast lap. I think we need to find something on the bike, which allows me to carry more lean angle in the corners, because I can't turn the bike like this. I don't know what happened, we are just too slow everywhere. I hope we can find something for tomorrow."