Red Bull KTM Tech3's Philipp Öttl started the 17th round of the 2019 Moto2 World Championship at the beautiful Phillip Island Circuit from the ninth row of the grid today. The young German moved forward in the course of the overcast battle and did some cautious final laps as it slightly started to rain to eventually finish in 22nd position.
On the other side of the Red Bull KTM Tech3 garage, Marco Bezzecchi showed a strong pace all over the weekend. He even clinched P2 in Warm Up this morning on used tyres, just 0.003 seconds behind the front runner. In the race, he was unfortunately taken down on the first lap by another rider and therefore was unable to show his full potential.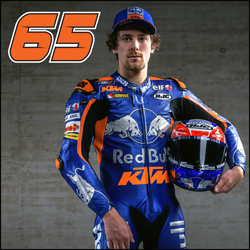 Position: 22nd
Championship: 33rd
Points: -
---
"I'm very disappointed with the weekend overall. I think in Japan we made a good step and now I'm a bit lost. My riding was bad and right from the start of the weekend, the speed was not there. My gap to the front is big again. I'm not happy and can't say a lot more about it."
Position: DNF
Championship: 22nd
Points: 17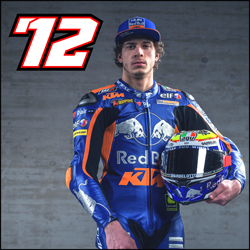 ---
"It could have been a good race. Unfortunately, there are some contenders who don't ride very responsible. I'm very sorry for this, especially after all the weekend I was growing. This morning I was very strong with very old tyres and for the race I had a very good pace, but I couldn't prove it. I'm sorry to the team, because they also deserve a good result for all the work they do. Anyway, we need to keep working and then for sure, the results will come."
---
"Obviously this weekend at Phillip Island is not going to be the best souvenir of our racing career. I hoped, justified by the speed of Marco all through the weekend the chance to fight for a podium. He got a great start and we saw today KTM was very, very strong, so I think it was a real possibility, but it's a shame that our future MotoGP rider took out our current Moto2 rider. Iker Lecuona is fast, he is young and aggressive, but that was a big mistake for me. From that moment, it was the end of our race. We didn't even finish the first lap, which is a big shame. Marco was fighting for a good position in Japan, but was sick and couldn't finish the race, this weekend he was really having the possibility to finish on the podium and again, an outside element took this opportunity away. I'm sad and disappointed, but what can we do apart from regrouping, refocusing on the next round. Philipp did his race, which was steady. He got a few guys behind him, but was still quite far from the front. He gave his best, he pushed and there's nothing more to say. Let's hope Marco can show the same form in Malaysia and finally get the result, that Marco and the whole team deserve. Before finishing, I would like to congratulate the Red Bull KTM Ajo team and for sure both, Brad Binder and Jorge Martin for this fantastic 1-2 in Phillip Island. I would have liked to be there also to give KTM a full podium. Good job, guys!"