Following a very positive Friday, where he enjoyed racing at the Phillip Island circuit and scored strong results, Red Bull KTM Tech3's Marco Bezzecchi was back in strong form today, although heavy winds and some rain drops throughout the day disturbed the proceedings. Nonetheless, the fast Italian managed to miss out on the pole position by just 0.685 seconds to snatch ninth in today's Q2, which he reached immediately.
Meanwhile, Philipp Öttl managed to improve his feeling from yesterday, mainly during the short Qualifying session. The German Moto2 rookie concluded Q1 just 1.231 seconds behind the top four who emerged to Q2. He will start the Australian GP tomorrow at 13.20 local time (3.20 CET) from the ninth row of the grid.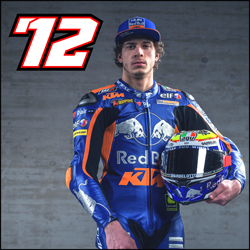 Position: 9th
Time: 1:34.250
Laps: 8
---
"Today was ok, overall. Unfortunately, the wind was very crazy, so it was difficult to have a normal session. This morning I was very fast under race conditions, as we put in a used tyre and this afternoon, I tried to do my best in this weather. I think I could have done a little bit better, but still the third row is a great base. For tomorrow, we are strong, so I hope to fight for another top 10 and if we can even a bit better."
Position: 26th
Time: 1:36.003
Laps: 8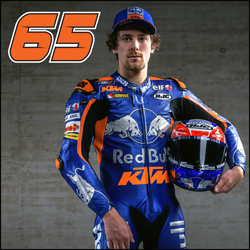 ---
"Today was a very, very windy day. Compared to yesterday, I think we lost some time just due to the wind. In the Qualifying I felt a bit better. The improvements I did on my riding are not too bad, I think and they gave me a lot more confidence. We have to see how the weather will be tomorrow and just learn more."