Red Bull KTM Tech3's Marco Bezzecchi and Philipp Öttl did their first Moto2 laps on Japanese soil today and improved throughout the first day of action.
Bezzecchi concluded FP1 and FP2 in 17th overall, missing out on a provisional Q2 entry by just 0.162 seconds with rain being forecasted on Saturday. Öttl finished Friday 1.508 seconds behind his teammate after fighting hard to find a decent feeling.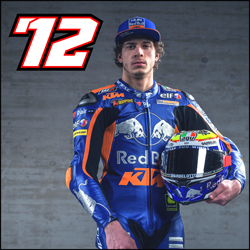 Position: 17th
Time: 1:51.390
Laps: 28
---
"Today was a quite mixed day. This morning I had an issue with the gas, as the bike was not responding properly and I'm sure that this was a reason for my crash, which made us lose important track time in FP1. Therefore, this afternoon, we had to do a very good job. In the beginning, our lap time and pace were decent, we made a big step, but unfortunately, I came in some traffic on my fastest laps, so I couldn't manage to go in Q2 directly. But from the way this day started, we finished really well. Now we hope that the rain tomorrow will not be too strong. Either way, we keep working hard"
Position: 28th
Time: 1:52.898
Laps: 31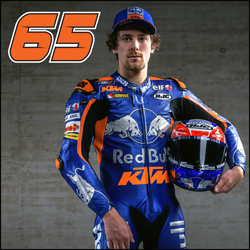 ---
"Today was disappointing overall, because I expected a lot more from FP2. We struggled with the general feeling with the track and the bike. The gap to the front is way too big and always, when I tried to improve, I was even slower in the end. Now we need to try to find some good solutions."