Marco Bezzecchi and Philipp Öttl concluded Qualifying one at the Red Bull Ring in P11 and P12. Both were able to break the 1:30 minute barrier already in FP3 this morning,
but have to start the home GP for Red Bull and KTM from rows eight and nine tomorrow at 12.20 local time. While Bezzecchi missed out on a possible Q2 entry of the ultra-competitive Moto2 class by 0.427 seconds, Öttl finished Q1 just 0.139 seconds behind his teammate.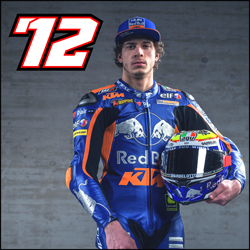 Position: 25th
Time: 1:29.809
Laps: 10
---
"Obviously, we struggle a lot in general. Although we tried many things to improve, my feeling for the front is not ideal. This morning, I also went down, which of course didn't help us to progress. We will continue to improve our front feeling, so we hope we can do something for the race tomorrow."
Position: 26th
Time: 1:29.948
Laps: 10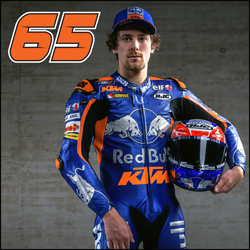 ---
"I think we found a good solution with the frame this morning, I felt a little bit better in turning and overall, I'm happy with the chassis, we can use since today. Now, we need to adapt a bit more. For Qualifying, I'm partly happy, but also partly disappointed, because I think there is still some potential. We will try to change something for the race tomorrow again and if this works out, I guess we can have a decent Grand Prix."