Red Bull KTM Tech3's Philipp Öttl and Marco Bezzecchi experienced a though sixth round of the 2019 Moto2 World Championship at the marvelous Mugello circuit, finishing in 21st and 23rd respectively.
While Öttl didn't complete the first lap ideally, he made up some positions in the course of the 21 laps encounter. After being 30th at the end of lap one, he managed to come back to P21. Meanwhile, Bezzecchi did some strong initial laps, but was fighting with his feeling later in the race and eventually saw the chequered flag in 23rd.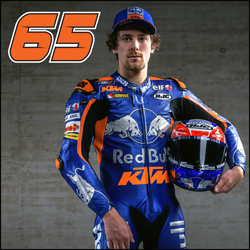 Position: 21th
Championship: 31th
Points: -
---
"My start was indeed good, but somehow all the others passed me on the right and the left. I was on full gas, but I couldn't do anything. Maybe we implemented the wrong mapping for the start with less power. The grip during the race was a lot less compared to Qualifying, so I had to adapt to it. Later I found my rhythm a bit and tried to get further to the front. In the last lap I was able to pass Marco and Steven Odendaal, which was decent, but in the beginning we just lost a bit too much. Anyway, I would say it was one of the better races today."
Position: 23th
Championship: 29th
Points: -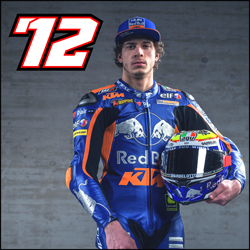 ---
"For me it was a very hard race. My start was quite good, but immediately after four laps my rhythm dropped, as I started to have a lot of understeering and chattering, which is our main issue since the beginning. So, I wasn't able to be as fast as during the first laps. I struggled a lot and tried to push, but I risked to crash in nearly every corner. Overall, it was not a good weekend, but the fans were fantastic and, in the end, it was more work, which we need in order to improve next time. Of course, also bad experiences help for the future. I want to thank my team and KTM."
---
"Another tough weekend in Italy for the Red Bull KTM Tech3 Moto2 team. It's been difficult all weekend long. We were hoping that the test we did in Barcelona in between Le Mans and here with the full factory outfit from KTM was going to help Marco. But honestly, when I see the way the weekend went with all the crashes and the poor performance, I don't think that it was enough in a way. I am quite speechless, because right now I don't really know what to do, but for sure this is a very difficult time for us and for Marco, as I know he is always trying his best, pushing the best way he can. For the moment, it seems nothing clicks and we are very far. I don't want to talk about the level of our machines because the gap between Binder, Martin and us is bigger than in between Binder, Martin and the winner. So, I think clearly, there is much more to come from us using that package in a more efficient way. On the other side of the garage, Philipp did an ok weekend. We were expecting Marco to be in front, as he is at home and this is a track he likes, but clearly, Philipp finished the race better than Marco and Marco started better than Philipp. Anyway, not a lot to say. I don't want to be too negative, although I'm very disappointed. We need to put our head down, carry on working, but clearly, if we continue like this without changing something radically, we end up nowhere. We don't have a single point after six rounds and for me this is difficult to accept and even though we are rookies, I think we should have scored a few points already and even more important than scoring points, we should be closer to the front and we should be fighting with the best KTM. We carry on working and support, but support in an objective way, we don't support being blind and hopefully Barcelona will be a bit more positive story."