Red Bull KTM Tech3 rider Marco Bezzecchi experienced a tough day in the office at his home track today. Yet, the Italian Moto2 newcomer did well to go 0.96 seconds quicker in Qualifying today than on Friday morning, although a fall hindered him to further improve this afternoon.
On the other side of the Red Bull KTM Tech3 garage, Philipp Öttl also found a better pace today. In Q1 he cut off 0.596 seconds from his FP1 time to eventually finish just 0.204 seconds behind his teammate. Both rookies will have to start their sixth Moto2 adventure from the ninth row of the grid tomorrow at 12.20 local time.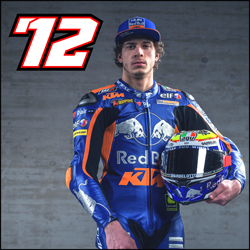 Position: 25th
Time: 1:53.510
Laps: 6
---
"Today was not easy. We tried to improve, but we didn't get the result we were hoping for. It's a pity because I expected a lot more. To be honest, I have no confidence and I can't push and if I try to push, I go down. We will see, what we can do tomorrow."
Position: 27th
Time: 1:53.714
Laps: 8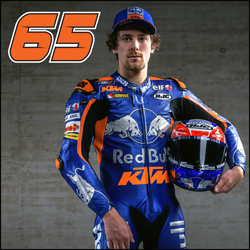 ---
"This morning was a bit difficult, I still tried to figure out how aggressive and how smooth I should ride and for me Qualifying was a bit better because my riding was a lot smoother and I was doing better lap times, which also were quite consistent. Still I'm not happy with the final position, but I think we made a step in the right direction compared to yesterday. I think tomorrow in the Warm Up I need to focus again to get into a good rhythm in order to do a solid race."