The Red Bull KTM Tech3 duo of Marco Bezzecchi and Philipp Öttl gathered a lot of experience during the team's home round at the Bugatti circuit in Le Mans today, although they faced a hard 25 laps race.
Starting from P27 and P32, respectively, both Moto2 rookies made up one position by another during the first part of the race until they ended up close to the points scoring positions. Unfortunately, Bezzecchi and Öttl opted for a softer tyre, which they worn off quite quickly in the beginning and therefore couldn't keep the pace during the last 10 laps of the race. While Bezzecchi ended up 18th, Öttl followed in P19.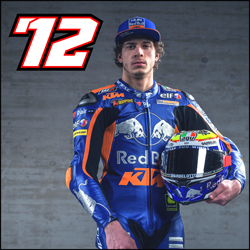 Position: 18th
Championship: 29th
Points: -
---
"The race was very difficult because we chose the soft tyre, which didn't allow me to use my full potential after just a few laps, even if I tried to start quite calm, it was not enough. In the last laps I start to be in trouble and I was going slower and slower, plus got passed by other riders. It was not very good, but now we have an extra test in Barcelona. We have to work hard there to be faster and in Mugello we will try to give the maximum for the Italian GP."
Position: 19th
Championship: 31st
Points: -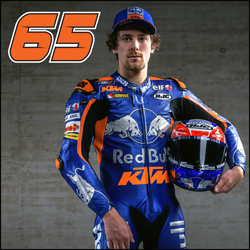 ---
"Overall, I have mixed feelings. It was a bit more positive, although we were far behind in Qualifying. In the race, I wasn't able to get away in the beginning, but later I found a good rhythm. I tried to catch up with Marco, which I was able to do, but I guess in the process I was too harsh with the tyre and in the end it was difficult to handle."
---
"Today is round five of the championship and so far our two Moto2 guys never managed to score a single point, which is very frustrating for the whole team. I also would like to apologize to KTM, who are supporting us incredibly well, sending us new parts every Grand Prix and clearly today with a lot of DNF's I really strongly believe we had to score our first points of the season. It was the mission and it was a quite easy mission with everything that happened with some of the other riders in front. I am not happy and I think we need to change something radically and quickly. It is not the way to work. I can't see any progress and although our two riders are rookies, we have a lot of rookies ahead. I believe the profile of the team and the riders and the whole potential of the package is much higher than what we are doing. I hope from next round we will have reset everything, we start from a fresh base with a fresh mind and with maybe a bit more humble profile and more hard work."