Today marked the beginning of the home round for Red Bull KTM Tech3 at the Bugatti circuit in Le Mans. Yet, Friday the team's Moto2 rookies Philipp Öttl and Marco Bezzecchi had to learn the track aboard their brand-new KTM intermediate class machines.
Öttl did solid 37 laps with a strong improvement of 1.541 seconds between FP1 and FP2 today to finish just 0.589 seconds behind the top 14. Meanwhile, Bezzecchi experienced a tough day and didn't find his usual decent rhythm, but still managed to lower his lap time from this morning to this afternoon by 0.455 seconds.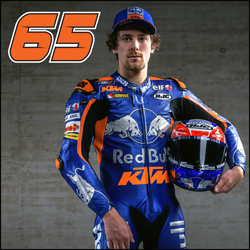 Position: 24th
Time: 1:37.730
Laps: 37
---
"I think today has been positive overall. In the first exit this morning I went out with a soft tyre and did the entire session with this rubber. It has been a bit difficult, but was good to learn the track again, especially as with the Moto2 a few corners are a bit different than with the Moto3. With the second practice I'm quite happy. I think we found some good points where we can work on and I feel I could transfer the things we learned in Jerez to the track here, the lap time improved a bit. I think this is a decent achievement for today and I aim to lower my pace further tomorrow."
Position: 28th
Time: 1:38.529
Laps: 28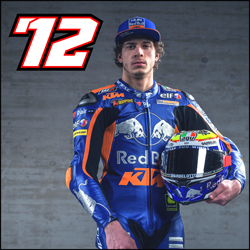 ---
"Today was a hard opening for us. We tried the new frame, which seemed to be positive in the beginning, but then I went down. After this, nothing was working anymore, I was struggling in many places and didn't have my usual feeling. Overall, it seems like it was just not our day, so we can just hope to have a better Saturday."