Red Bull KTM Tech3 Moto2 duo Marco Bezzecchi and Philipp Öttl initiated the European tour of the 2019 Moto2 World Championship today under the Spanish sun.
Thereby, the Italian rookie Bezzecchi improved on his position from FP1 to FP2, as after the 25th fastest time this morning, he ended up in P19 this afternoon. Overall, he missed out on the fastest lap by just 1.139 seconds. Meanwhile German intermediate class newcomer Öttl was consistent throughout the day and eventually ended up 0.753 seconds behind his teammate.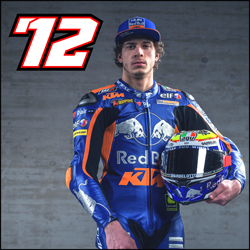 Position: 25th
Time: 1:42.958
Laps: 34
---
"This afternoon we improved, but still we are trying to find a way to be better on the brake, which is our worst point at the moment. Overall, I made some quite consistent lap times today, which is a good thing, but the gap to the other guys is still a bit too big. Therefore, we have to try to push more tomorrow to find a way to stop the bike better and then the rest will come."
Position: 29th
Time: 1:43.711
Laps: 35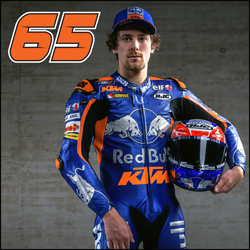 ---
"I have to admit, that my position doesn't look really good today, but I was able to build a feeling during FP1 and FP2. Especially on my very last lap I found something, which I aim to further improve from tomorrow. Apart from that, I was celebrating my birthday today again in Jerez, which seems to be already normal. I don't feel older, so the age is quite good I guess."