Following a start from the seventh row for the Argentina Grand Prix, Red Bull KTM Tech3 rider Marco Bezzecchi displayed a strong performance throughout his second ever Moto2 race. Although he struggled with pain in his right leg, the Italian grit his teeth to eventually finish in P16, just 0.645 seconds from his first point in the intermediate class.
Meanwhile, German rookie Philipp Öttl showed a consistent pace as well, learned a lot during the 23 laps at the Termas de Rio Hondo circuit and transform his 29th starting position into a P19 finish on the line. Now the entire Red Bull KTM Tech3 crew is looking forward to round three in less than a fortnight in Texas.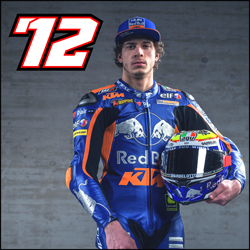 Position: 16th
Championship: 22nd
Points: -
---
""I'm happy about the weekend overall, but not very satisfied with the race, because my leg caused some issues after just six or seven laps. Later I created a lot of movement on the bike, because my leg was shaking a lot, so I had a lot of chattering. Anyway, I tried to push to take one point, but Raffin passed me on the last lap and I had no more energy to fight with him, unfortunately. Now I go home, try to recover the most and in Texas I try to get that first point."
Position: 19th
Championship: 26th
Points: -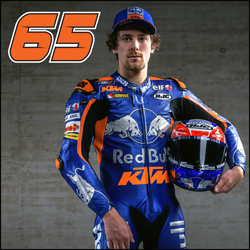 ---
"I think today was not too bad. We are learning really a lot and I want to try to implement all of this. Now we'll take a close look to the data, maybe we are able to do the next step in the USA. The race today overall was quite interesting. It's an intense learning process, but I think analyzing everything in detail will help even more."
---
"We can't be too happy, but also not too unhappy with today's Moto2 race in Termas de Rio Hondo, Argentina. Clearly, the disappointment is to have lost the point during the very last lap with Marco, but I think all together, if we see the result of our two riders from round one in Qatar to round two here in Argentina, I think the whole Moto2 team improved a lot. The riders are a lot closer to the front, we reduced the gap significantly. We saw Marco fighting with guys that were quite fast all through the winter tests, which is a good sign. The start was ok, not ideal and during the early stages of the race he was catching up, doing interesting lap times, but as we were fearing the right leg, that was injured in Qatar has been a problem the whole weekend and in the second part of the race it was very, very difficult for Marco to have the energy to push and keep the speed. As we said earlier, loosing 15th position in the last lap is a bit of a shame, although one point is not the end of the world. Anyway, the positive thing is that he clearly feels better and better on the bike, the whole team is working better and it's only round two. What we hope is that his leg is going to be better, also for him to train. Let's carry on working. On the other side of the box, Philipp managed to have some fights with Tulovic and Dixon, also reduced the deficit to the front, but we were expecting him to be a bit closer to Marco. But it's only the beginning and I think we need to keep our heads down, continue to push and to support our riders, which is also important for the riders to keep pushing, to keep working. As I said in Qatar, we are behind our two guys, the points are coming closer and closer and let's hope we will get some points in Texas."